What is Cosmetic Dentistry?
What you need to know about cosmetic dental treatments.
Years ago, you didn't have many choices when it came to fixing your teeth, and you only went to the dentist if you had a problem. Back then, tooth removal was common, along with large, unsightly metal fillings. Now dentistry has become an art, the art of cosmetic dentistry. Cosmetic dental procedures are completed mainly to make you and your smile look better. You should see someone who specializes in cosmetic dental procedures like the professionals at Evolution Dentistry in Parkland, Florida. They can help you and your smile look great.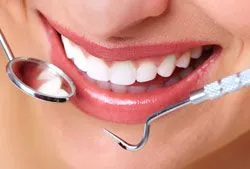 For more substantial cosmetic needs, there are several treatments available at Evolution Dentistry. You might consider cosmetic dentistry if you have teeth that are:
Badly shaped or broken
Cracked or chipped
Poorly aligned
Heavily discolored or stained
Come and visit the professionals at Evolution Dentistry in Parkland, FL and discover the world of cosmetic dentistry. Make your smile more beautiful today. Call now at (954) 255-8055 to schedule an appointment.