Dr. Hector Naranjo
Dentist in Parkland, FL
Evolution Dentistry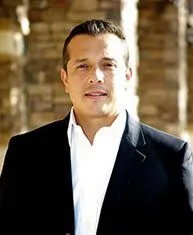 As a dentist, I understand that most people don't look forward to receiving dental care. I have made it my mission to alleviate their fears, make their experience painless, and provide a quality of care that I would be proud to offer my own family. Creating a trusting relationship with each one of my patients is always my greatest goal. I enjoy working in the dental field because it has given me a chance to help people improve their overall health.
I received my second Doctorate of Dental Medicine from Nova Southeastern University . I regularly attend to restorative study groups and implant courses as much as possible. Both areas of study are front-runners in dental technology and allow me to give my patients a quality of treatment I am proud to provide. I strive to be on the forefront of dental advancements to improve the care I give to our patients.
I received my first dental degree in 1997 at El Bosque University in Bogota, Colombia.
Originally from Bogota, Colombia, I now live in Parkland with my wife, Ximena, and our daughter, Paula. When I'm out of the office you can usually find me playing soccer and racquetball, and I also enjoy reading and traveling whenever possible with my family. It is very important to me to have a balanced life between my two passions: my family and my job.
---
Camila
Camila is our treatment plan coordinator. She has been in the dental field for over 5 years and is passionate about dentistry. Camila went to school for Dental Assistant and found out she likes the front more than the clinical part of dentistry, she is happily married and has a 1-year-old named Valentino who she is in love with. Camila likes to spend her free time with her family, making jewelry and reading.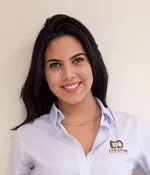 Jessica
Jessica is our Insurance Coordinator. She is a very dedicated person at her job. Originally from La Habana Cuba and came to the states when she was 10 years old. Jessica will always greet you with a smile and will help you with your insurance questions. She has been in the dental field for 2 years with more to come.